On the Trail: Nature Inside and Out
Installation Design & Technical Supervision | 2010
Supported artist Claudia Medina to erect 'On the Trail', an immersive installation up the breathtaking Sunshine Coast in British Columbia, CA. Conceptualizing, implementing, and documenting this particular design alongside the visionary Medina was a cherished experience given the 'nature' of the project and it's local audience.
"On the Trail" is a two channel immersive video/sound installation exploring our sensorial relationships to the natural world. A 30 minute loop of detailed imagery of a forest trail on the west coast of British Columbia is projected onto a large screen. On a separate soundtrack played through four speakers, the natural sounds of the trail are interspersed with voices of people who speak to their sense of connection or disconnection to the natural world. A time lapse loop of the trail is projected on series of sheer hanging screens, evoking the passage of time from pre dawn to morning, and creating a three dimensional effect of being on the trail itself.
This media was gathered through a series of interviews with a diverse group of individuals on the same spot on the trail, as well as daily visits through different seasons to record the details of this natural space.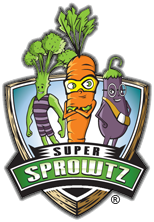 Super Sprowtz
Partner & Chief Operating Artichoke | 2011-2013
Creative consultant to CEO Radha Agrawal, content developer, and second largest company shareholder.
From official website:
Super Sprowtz' mission is to use the educational power of media to help children learn about nutrition, wellness and the environment. Our program seamlessly integrates a proven curriculum that addresses children's critical developmental needs around nutrition education with an exciting multi-media approach. Our ultimate goal is to make it fun for the whole family!
Super Sprowtz Website Super Sprowtz featured on Co.EXIST
Super Sprowtz on Vimeo
in development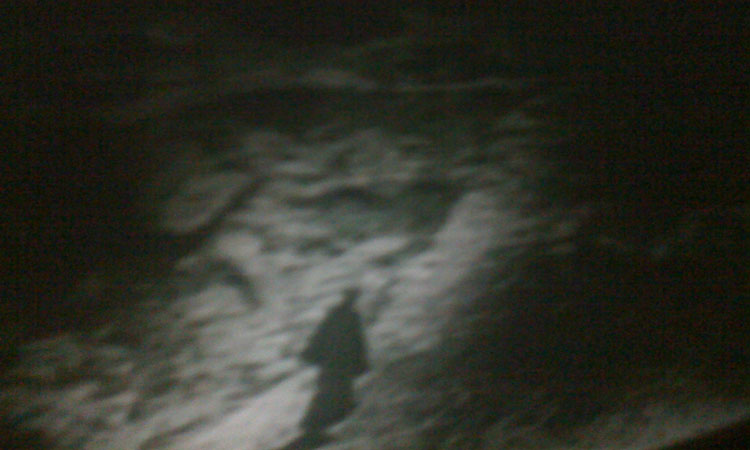 Chasing the Golem
Writer, Director, Producer
Future immersive installation and film - currently in post-production. Set in Prague CZ, all content has been inspired by the teachings and location coursework of Professor Gad Yair, Department of Sociology & Anthropology, Hebrew University of Jerusalem.
Relevant Publication: The Golem in German Social Theory (2008)
Excerpt from Golem treatment:
"The Golem. The man-made creature run mad; the mud-made person turned into devil. The Golem is the most elaborate metaphor for man's attempt to play God – to create life out of matter."
From The Golem Narrative in Max Weber's Work:

The narrative of the Golem usually starts with the motive of the Imitation Dei, namely an actor's will to have godly powers in order to increase his wealth, happiness and control over illness and death. In Goethe's Der Zauberlehrling, it is the will of the sorcerer's apprentice to get more water from the well with less effort; in Wegener's Der Golem it is Rabbi Loew's wish to safeguard the wellbeing of his community and to stop the Emperor's overpowering maneuvers. These characterizations suggest that human beings—limited by their innate nature—wish to have more power in order to control their fate and improve their circumstances. They also suggest that human frailty motivates actors to create strong, though inherently dangerous, material instruments in order to gain more control of otherwise unpredictable existential prospects. These depictions also suggest that the protagonists believe that their powers—rational, magical or technical—can allow them to have control over these inherent risks and dangers.

To achieve their Promethean aims, actors magically bring into life different powerful non-human material instruments, and control them via mental means: hypnosis, suggestion, sorcery and bewitch-ment. These externally-controlled Golems lack a human spirit, autonomy and will, and are therefore supposedly suitable for carrying out their master's will. At first sight, indeed, they appear harmless, and for a short time they do serve their master's interests. Goethe's wooden broom brings more water, while the Maharal's clay Golem protects the ghetto. So while the protagonists believe that their creatures will forever submit to their powers, they fatefully ignore the fact that notwithstanding their authority, they are limited in foreseeing unintended circumstances. Trapped by false pretensions and blinded by hubris, they trust their ability to control the Golem.

Yet a hidden dark logic—a malevolent spirit—hides within the seemingly innocent material instrument. This alien spirit is unknown, uncontrolled, and potentially dangerous and violent. The seed of destruction is therefore immanent in the soulless instrument.

The third movement provides the tragic turn: fate has the upper hand and the Golem rises against its master. With time, the Golems materialize their hidden logic and nascent harmful potential. The seed of wickedness develops autonomous roots, while the Golem now follows its own interests. From the seemingly unforeseen yet expected doomed transformation, the Golem becomes uncontrollable and destructive. This fabricated quasi-human material creature estranges itself from its creator, thereby alienating its master. In some cases, it even turns against its master, proving the latter's frailty and the fallibility of his powers. While the Golem initially provides its creator with more power and greater control, with time it inevitably intensifies its owner's existential insecurity. In other cases, the Golem impoverishes the very community it was originally meant to enrich or safeguard. The Golem has now become a demon or monster. Its spirit haunts humanity and derails the ideal intentions of his übermenschlichen master.

~ Yair, Gad, and Michaela Soyer. "The Golem Narrative in Max Weber's Work." Max Weber Studies 6, no. 2 (2006): 231-55.